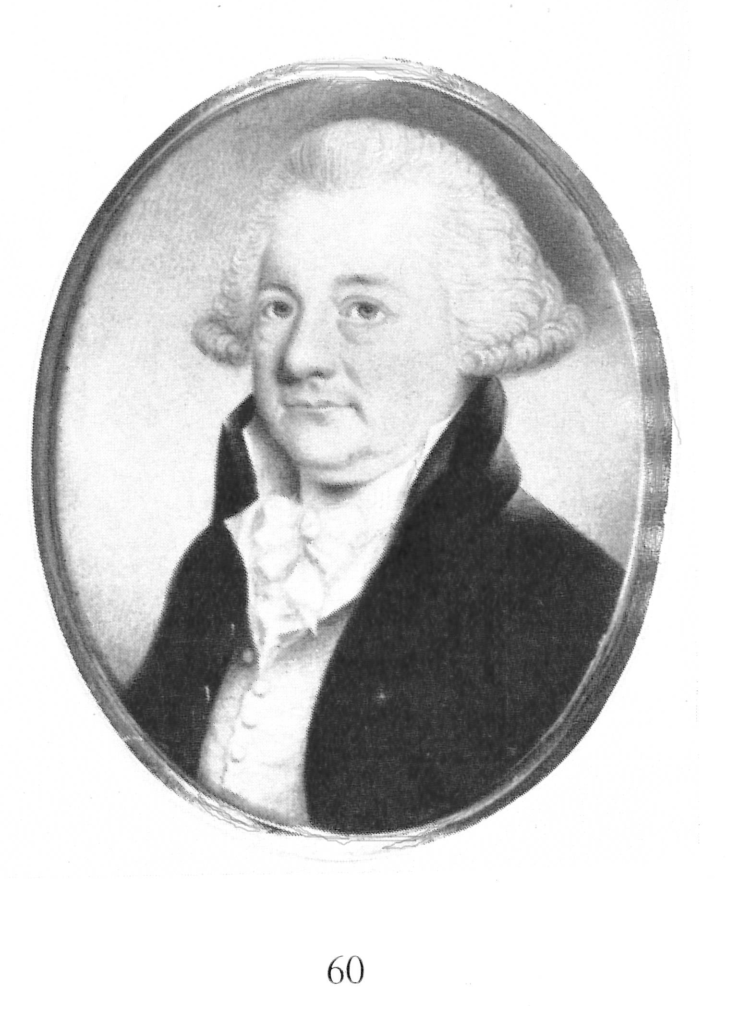 I owe a debt to Michael Hardy who kindly obtained this much better copy of the image of Robert Cooper Lee from the Christie's sale catalogue of 27 March 1979.
When I call this a 'lost' miniature I am sure the owner knows they have it! and I hope they still know who it is – too often miniatures end up being described simply as 'portrait of an unknown man' (or woman).
The miniature sold for £60 in 1979. The sale description was:
ROBERT COOPER LEE, English School, circa 1780, facing left in blue coat, white waistcoat and cravat, powdered hair – oval, 2 5/8in. (66mm) high – gold frame, plaited hair panel within blue glass border (damaged)
Robert (1735-1794), son of Joseph and Frances Lee, married Priscilla, daughter of Dennis Kelly and Favell Bourke.
All of which is correct except that the mother of Priscilla Kelly was not Favell Bourke. If you'd like to know more, it's all in the book!
I do wish the catalogue had said what colour his eyes were, and what colour the plaited hair was. Was it some of his own hair, or perhaps some of Priscilla's?
It would be lovely to know who now has the miniature, and whether they have any idea of the family history that goes with it.